Fever Dreams, 2017
My contribution for the "Anthropocities" show. The 2018 Intergovernmental Panel on Climate Change at the Shaw Conference Centre.
Turtle Island (WIP)
"but we turned it into tires"
When I Grow Up...
Mountains are the Water Towers of the World
thinking about water filters...
Epitome
A combination of Friendship and Capability
Bisect
Badges are used to communicate what the girls are capable of.
The True Book About Girl Guides
Grassroots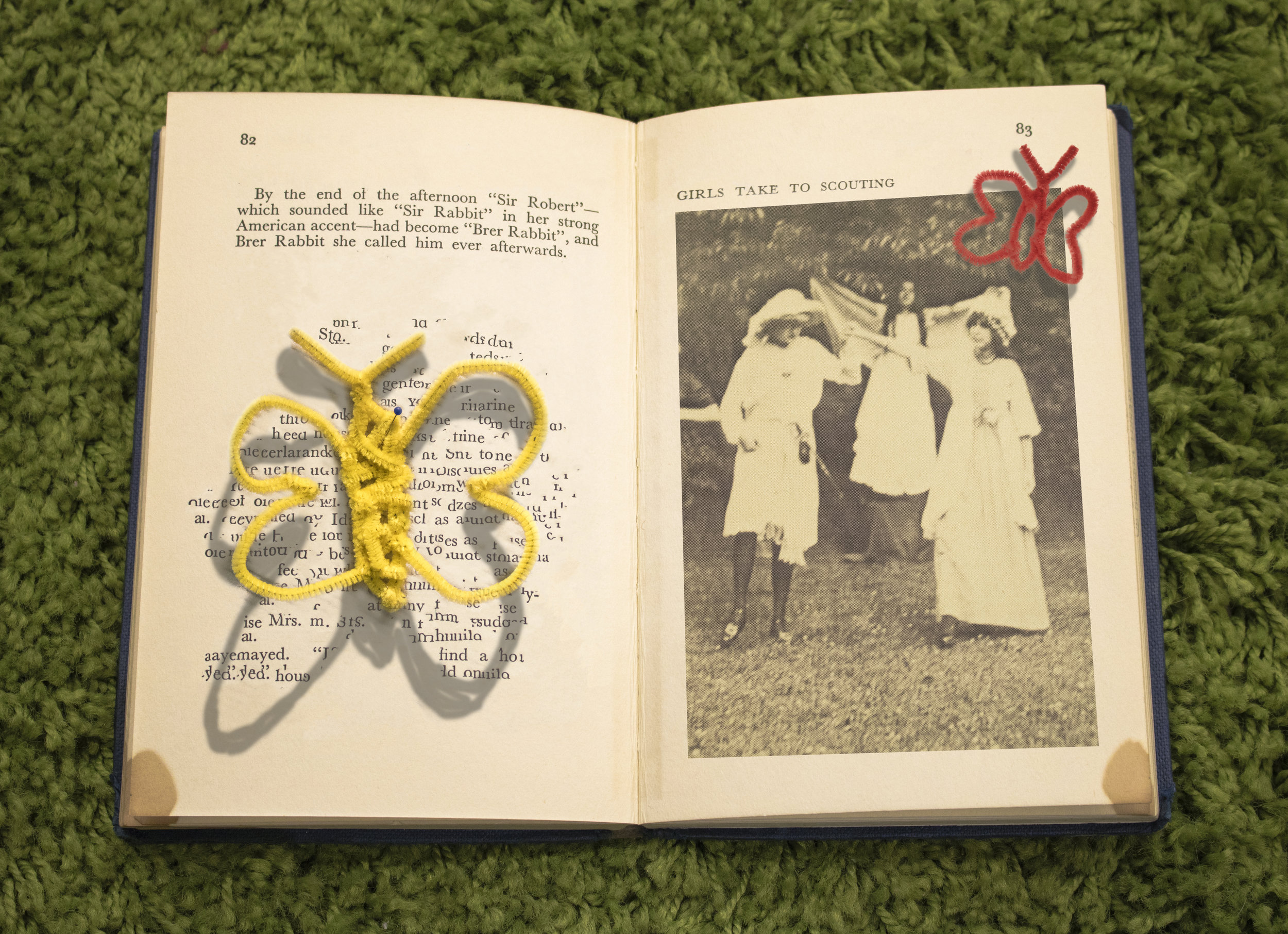 The True Book about Girl Guides
Flying Up, Digital Collage,
Look through my Archives
feel free to look through
FAB Gallery Acts of Care
soaking it in before lighting !
Anthropocities write up by Brittany Gergel
note: My 2017 research on the Girl Guides of Canada was funded by the Roger S. Smith Undergraduate Researcher Award. I was exploring the formation of Empathy in small communities and the positive affects that these groups can have at a larger scale.
My recent (non-girl-guide-focused) work focuses on the era of the Anthropocene, a time in which the next generation of humans and non/humans will face many new environmental challenges.